Starting Package for a New Entrepreneur
Starting Package for a New Entrepreneur offers you personal guidance and advice for planning and starting a business – or for finding out whether entrepreneurship as a career is for you .
Becoming an entrepreneur?
Our service is part of free Pirkanmaan Yrittäjyysbuusti – a package of services meant for those jobseekers in Pirkanmaa area who are interested in entrepreneurship.
It aims at providing you with support for starting and running a business.
Apply for the service, if
You are interested in entrepreneurship
You want to find out whether entrepreneurship is for you
You are planning to start a business and becoming an entrepreneur
You want to have personal guidance for entrepreneurship
You are TE Office jobseeker customer in Pirkanmaa
Practical Guidance
Starting Package for a New Entrepreneur gives you personal and individual practical guidance. According to your situation and needs, personal meetings include following themes:
Mapping of entrepreneurial competencies and qualities and how to develop these qualities.
Assessment of your business plan and advice how to develop it or write it – if you do not yet have one.
Guidance relating to financial calculations in an enterprise.
Advice on what is needed for a profitable business.
Answers to practical issues related to setting up a business and how to finance it.
Useful templates and material to help you in business planning.

If needed, we help you to find a mentor or a personal business coach. We have wide experience on several branches and network in local business community in Pirkanmaa area.
How does the service start?
When you have contacted us (after registering in TE Office) we agree on a personal meeting with you. The duration of the first meeting is 3-4 hours.
After the first meeting, you can agree with us on consequent meetings on the basis of your own needs. We can meet at a time and place convenient to you. If you wish, you can get guidance and advice by email or by phone too.
You can get guidance through Yrittäjyysbuusti during 4 months.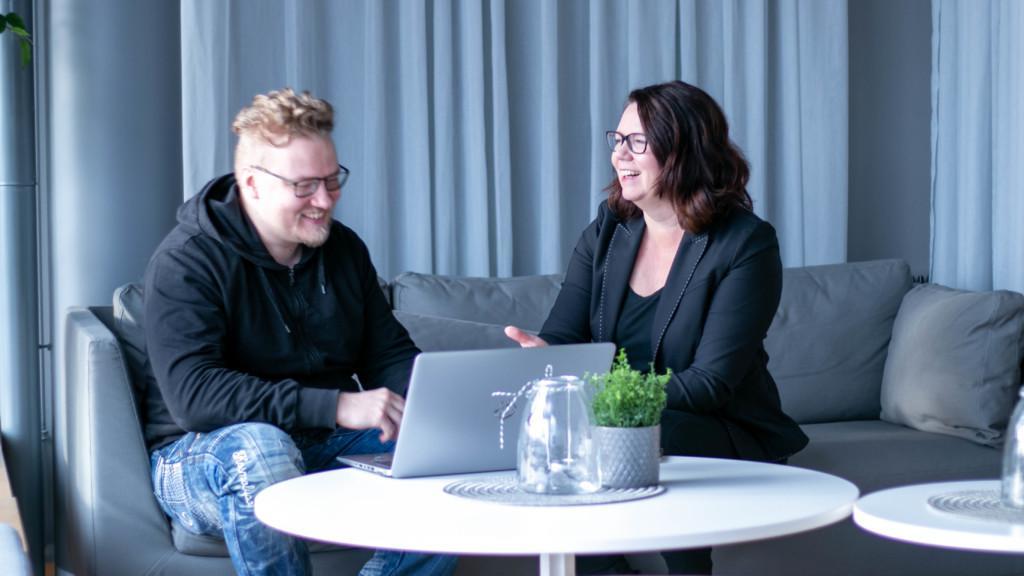 Business Advisers
Our business services are available in Finnish, Swedish and English.
Marja Malmstedt
Business Adviser
– Finnish, English –
How to Apply
After you have registered through the Service Platform, TE Services will be informed on your application.
Expert in TE Services checks that you are entitled to the service and you will get a notification to your email.
After you have got the notification, you choose the service most suitable for you on the Platform. You must choose the service during 14 days.
When you want to be served by us, get in touch and agree on starting the service with our business adviser Marja Malmstedt.
Apply for the Service
Apply for Service in Yrittäjyysbuusti through the Service Platform of TE Services.
Get in Touch
Marja Malmstedt
Business Adviser, Business Coach
040 649 5614
marja.malmstedt(a)syo.fi
Suomen Yrittäjäopisto
Kuokkamaantie 2
33800 Tampere
For more information
Yrittäjyysbuusti is financed by Ministry of Economic Affairs and Employment in Finland, The Centre for Economic Development, Transport and the Environment (ELY Centre) in Pirkanmaa area and TE Office in Pirkanmaa area.