Helping companies establish sustainable and profitable operations
The Finnish Institute for Enterprise Management is committed to sustained efforts to help companies find success in our increasingly international world. All our work related to internationalisation is aimed at helping companies establish operations that are sustainable and profitable both domestically and internationally.
We promote international connections between companies and individuals through education export, international networking for entrepreneurs and various projects.
Omnia Education Partnerships Oy
The Finnish Institute for Enterprise Management is a joint owner of the education export company Omnia Educa​tion Partnerships​ (OEP). The goal of OEP is to develop sustainable, ethical and profitable international business activities.
The other joint owners of the company are:
​Omnia, the Joint Authority of Education in the Espoo Region
Finn Church Aid
Savon Koulutus Oy (subsidiary of the Savo Consortium for Education)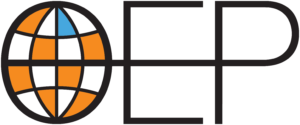 International projects and projects that promote internationalisation
The Finnish Institute for Enterprise Management undertakes various projects related to internationalisation with the purpose of promoting the growth and internationalisation of companies.
We help and support SMEs trying to establish or improve their export operations. Our projects also allow participants to explore export opportunities outside the EU and EEA.
Each project has its own goals based on companies' needs. We also undertake projects as part of larger international collaborations. Promoting the vitality of companies and developing operations in different ways are an important part of all our projects.